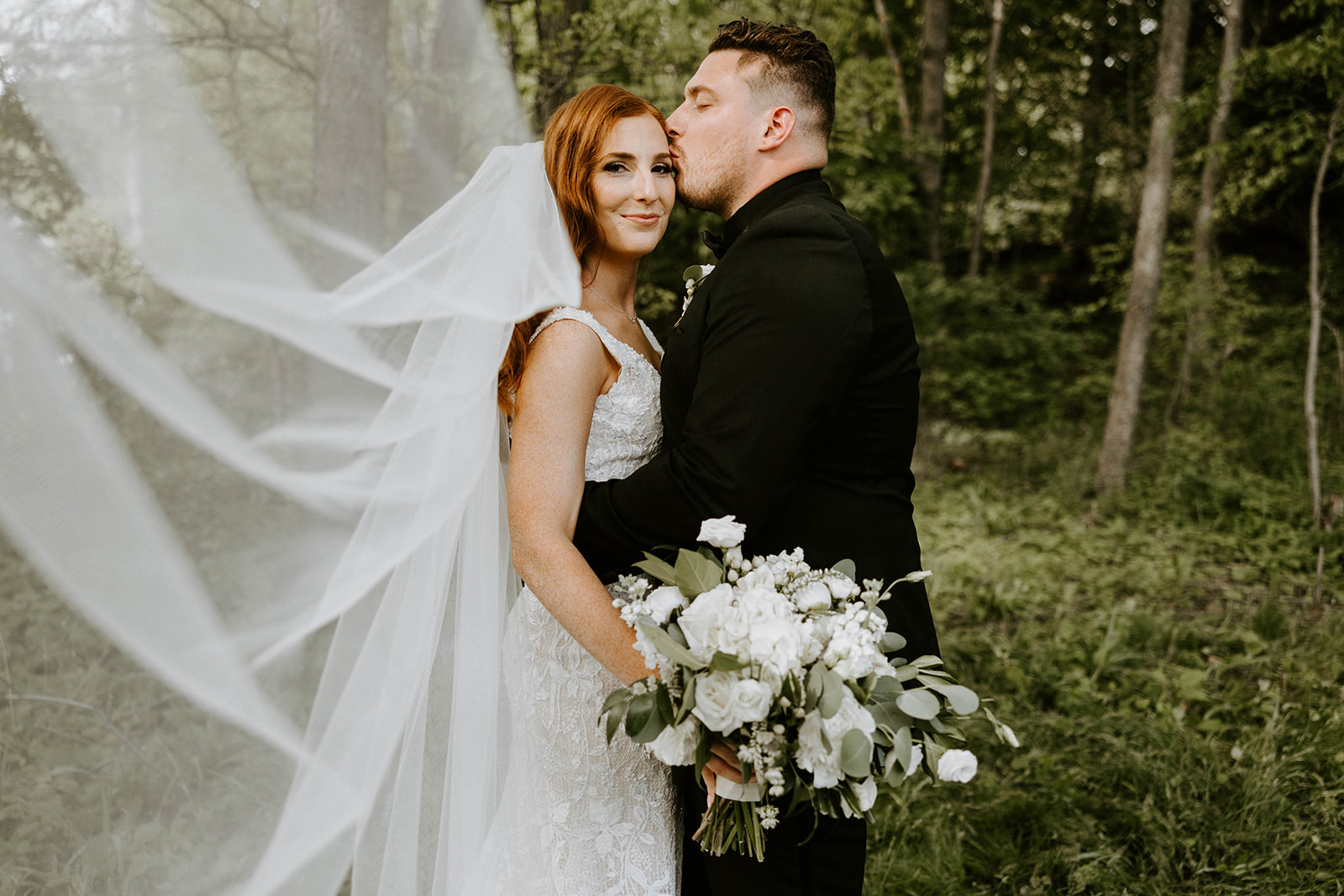 I love my job, and I love that, as part of my job, I get to take incredible photos for people I'm meeting for the first time and people I've known beforehand too. This was the case with Jess and John's Merrick Art Gallery wedding!
Jess and I were both in the same major at Geneva College. Interestingly, my mom was also Jess's biology teacher in high school. It's safe to say we go way, way back, and it's even safer to say I was absolutely going to deliver some killer photos for John and her's Merrick Art Gallery wedding.
Their Football Story
Jess and John met through Jess' father, who is the head football coach at Geneva College in Pennsylvania. John's one of the assistant coaches there, and Jess and he got to know each other through going to games.
Speaking of football, part of Jess and John's wedding photos included a trip to Geneva College! Jess, her father, and her bridesmaids all made the trek, and Jess even put on some running shoes for a great shot of her and her father running up the bleacher stairs.
It's also safe to say football will be in this family for a long, long time.
Their Merrick Art Gallery Wedding
One of my favorite things about being a wedding photographer is capturing all the little details. For Jess and John's Merrick Art Gallery wedding, this included Jess putting on her dress and jewelry, both her and John's quiet moments of contemplation, and a kid cheekily licking a plate during the reception.
But Jess and John's Merrick Art Gallery wedding was about so much more. The ceremony itself was so moving. Both of them are Christians, so they included worship and foot washing during the ceremony, which Jess' uncle officiated. It was an honor to be a part of it.
Then there was the reception, which hilariously included the bride and groom smearing some wedding cake on each other's faces. The reception took place under a large tent with clear ceilings so the guests could see the beautiful sunset that evening. It felt whimsical and natural all at the same time.
There was also, I'm proud to say, a sparkler send-off that I helped coordinate! I love helping set up these kinds of moments for the couples I work with, and it was a beautiful way to wish Jess and John well in their new life together. It also made for some great photos they'll be able to share during that new life together.
A Joyous, Classic Wedding
Jess and John's Merrick Art Gallery wedding was so touching to shoot, and I enjoyed every second of it. It was a beautiful venue, an intimate, powerful wedding, and every moment was full of fun, romance, and great stories to tell. Maybe you're interested in an art gallery wedding of your own. Or maybe you're looking at an entire wedding weekend. No matter what kind of wedding you're looking to do, I'm ready to help. Just send me the details, and we can start planning!
Vendors
Photography: Lindsey Zern Photography
Florist: Julie James
Venue: Merrick Art Gallery